Posted on
Leave a comment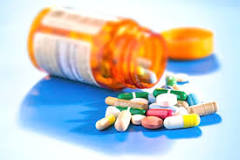 A 28-year-old Frenchman has been sentenced to six months in jail after he published a Facebook post attempting to organize a 'Yellow Vest' blockade of a local petrol refinery, according to local reports.
Hedi Martin was arrested in Port-La Nouvelle, southern France on January 3, shortly after publishing the post on Facebook, la Dépêche reports. In his post, Martin called for a 'Yellow Vest' blockade of the petrol refinery in the coastal town, urging people to "stand up to the CRS [riot police]," according to WSWS.
State prosecutors noted video footage of Martin on his Facebook page at several Yellow Vest protests in the region, and criticized him for allegedly resigning from his short-term contract at a chocolate factory to "spend between four and seven hours every day" demonstrating.
The state prosecutor had reportedly sought a harsher penalty of two years imprisonment and a three-year protesting ban. However, the fact that Martin had not actually
Continue reading…
Enjoyed this post? Share it!
Posted on
Leave a comment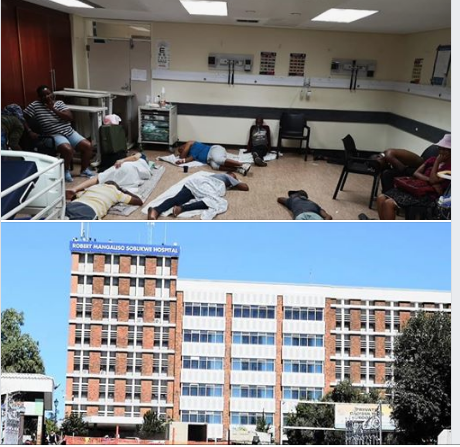 In a major speech today Brexiteer Boris Johnson is to set out his stall and vision for the country, including a crucial intervention on mass migration which he will point out has led to corporation holding down wages.
Speaking today at the HQ of JCB, the company of Leave donor and businessman Anthony Bamford, Boris is expected to say: "Yes (Brexit) was about democracy… but that vote, was also triggered by a feeling that in some way the people of this country has been drifting too far apart and in areas where we need to come together.
"We all know about boardroom pay and the huge expansion in the last 25 years of the gap between the remuneration of FTSE 100 CEOs and the average workers in their firms.
"We know one of the ways big corporations have held wages down is that they have had access to unlimited pools of labour from other countries."
It is a fact that since the number of EU workers in the UK has fallen slightly, wages have increased at their faste
Continue reading…
Enjoyed this post? Share it!
Posted on
Leave a comment
Just imagine, the largest family reunion ever! A Union of English speaking nations with free trade deals, freedom of movement, foreign policy cooperation, and closer cultural ties with visa free travel encompassing 130 Million citizens. This is probably the most natural development ever and the fact that it has not happened yet, speaks volumes to political interference, corporate manipulation and EU protectionism. I personally have family in 3 of the five CANZUKI nations, and close friends in all five, as I am sure most English speakers do. Who knows, maybe USA will be interested too as that would then totally include the "Five Eyes" international intelligence network.
Well, a quarter of a million people have already signed up to this wonderfully logical initiative. OK, disclosure time, we added Ireland to their four nations as Ireland already has had a freedom of movement agreement with UK since 1922, long before the EU started throwing its weight around. Besides having been
Continue reading…
Enjoyed this post? Share it!
Posted on
Leave a comment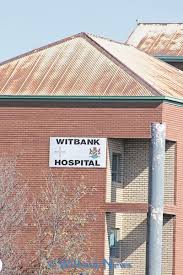 Ireland's Deputy Prime Minister has admitted a no-deal Brexit will lead to a hard border with the North – but they can't admit it to voters because it would cause a backlash, a secret recording revealed today.
Simon Coveney forgot his microphone was still on as he spoke to Transport Minister Shane Ross while Theresa May suffered her humbling Commons defeat last night.
He was heard confirming the need for border checks if Britain crashes out of the EU – most likely in the Irish Sea – and said: 'But we can't get into where they'll be'.
He added: 'People will start delving into that and all of a sudden we'll be the government that reintroduced a physical border on the island of Ireland'.
His admission is in stark contrast with Irish Taoiseach Leo Varadkar's vow not to erect a hard border on the island under any circumstances.
The UK government has always described a hard border as having any kind of physical infrastructure on land or sea between the UK and Ire
Continue reading…
Enjoyed this post? Share it!
Posted on
Leave a comment
Internal discussions from Google indicate that the search giant is "manually" curating blacklists of search terms – including the Abortion referendum in Ireland, Rep. Maxine Waters and anti-gun activist David Hogg – on YouTube and other services in order to paint them ion a better light and remove negative reports.
Continue reading…
Enjoyed this post? Share it!
Posted on
Leave a comment
A shocking one-in-three United Nations employees report they have been sexually harassed at work over the past two years, according to a first-of-its-kind survey – and the figure is even higher for whole-career harassment.
While the most common types of "harassment" reported were "sexual stories or jokes that were offensive" and "offensive remarks about appearance, body or sexual activities," more serious transgressions were also common, including offensive gestures and touching, as well as unwelcome attempts at conversation about sexual matters.
Two-thirds of the harassers were male. Only a third of the victims said they "took action" following the harassment. The survey was conducted by management consultancy Deloitte in the form of a confidential online questionnaire.
UN Secretary-General Antonio Guterres wrote in a letter to UN staff that the "sobering statistics" provided "evidence of what needs to change" to improve the UN's work environment. While he claime
Continue reading…
Enjoyed this post? Share it!
Posted on
Leave a comment
The Greek Minister of Migration, Dimitris Vitsas, revealed on Friday that the influx of migrants over the land border with Turkey increased by almost 300 percent in 2018 compared to the previous year.
There was an increase of 10 percent in migration to the Aegean islands during the same period.
Vitsas said that a total of 47,929 migrants arrived in Greece in 2018 compared to 34,707 in 2017. Of that number, 32,155 individuals landed on the islands, while 15,814 went across the Evros River along the land border with Turkey.
Though the Evros frontier is heavily guarded, it is still an easier way to get into Greece than taking a boat to an island in the Mediterranean or Aegean.
Islands such as Lesvos, Samos, and Chios have essentially become dead-ends for migration, where thousands of asylum seekers and migrants remain stuck in squalid camps.
Greece issued an official complaint to both the European Commission and Turkish authorities in October of 2018, blaming the Tur
Continue reading…
Enjoyed this post? Share it!
Posted on
Leave a comment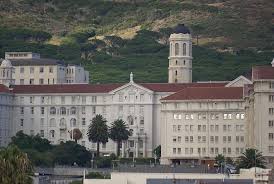 A man has been spared jail after he spat in a nine-month-old baby's face and shouted 'white people shouldn't breed'.
Rezzas Abdulla targeted Layla-Jean in her pushchair last January in South Shields while she was out with her mother, Rebecca Telford. He approached without warning, lent into the pushchair and spat.
Prosecutor Emma Dowling told the court that he then made his racist comment before walking off.
When Rebecca confronted him he told her to 'shut the f*** up' then walked off. Abdulla, who has two previous convictions for race-hate attacks on white females, was later tracked down through CCTV.
Abdulla, from South Shields, was convicted of racially aggravated common assault after a trial at South Tyneside Magistrates' Court, which he did not attend.
In a victim impact statement Rebecca told the police: 'I am completely disgusted and distressed that a grown man, regardless of race or religion, would spit on a defenceless baby in a completely
Continue reading…
Enjoyed this post? Share it!
Posted on
Leave a comment
Highly organised Nigerian gangs are earning "extremely high profits" from trafficking children into 12 European countries, including Ireland, for prostitution, according to the EU police agency.
Victims are often forced to pay off 'smuggling debts' of tens of thousands of euro.
Europol said victims generate a smuggling debt of between €30,000-€60,000 each — and that paying off the debts can take years.
The agency said Nigerian criminal groups are organised into cells, typically run by females, known as "madams", with men working in supportive roles.
The Europol report on the trafficking and exploitation of underage victims said southern EU countries, such as Italy and Spain, are the main entry points for trafficked Nigerians.
It said victims are then forced into prostitution in both the two entry countries and 10 other member states, including Ireland.
It said Nigerian organised crime gangs pose a "great challenge" to EU law enforcement. It s
Continue reading…
Enjoyed this post? Share it!
Posted on
Leave a comment
Ninety-year-old Nobel Prize-winning scientist James Watson has been stripped of his honorary titles by a leading American research institution, after doubling down on his controversial conclusions linking race and intelligence.
Despite nearly half a century service to the Cold Spring Harbor Laboratory (CSHL), Watson, a world-renowned geneticist, lost all of his honorary titles of Chancellor Emeritus, Oliver R. Grace Professor Emeritus and Honorary Trustee, for refusing to retract his own scientific conclusions.
In 2007, Watson was suspended from all of his positions held at the New York lab following a scandal centering around his claim about the "inherently gloomy" future of the African continent. "All our social policies are based on the fact that their intelligence is the same as ours – whereas all the testing says not really," he told the Times newspaper at the time.
While having initially issued an apology for his comments, allowing him to maintain his hono
Continue reading…
Enjoyed this post? Share it!
Posted on
Leave a comment
Despite being pro refugee all these years, Leo Varadkar has finally seen the situation first hand and has admitted on his FIRST visit to a refugee camp, that it had changed his perspectives on the issue, but said it would still be mistaken to dismiss people's concerns about migration. Controversially, he admitted migrants affect housing back home, something the political class have been denying vocally.
Enjoyed this post? Share it!
Posted on
Leave a comment
Yellow Vest protesters are hoping to trigger a bank run with a nationwide coordinated cash withdrawal. By threatening the French financial system, protesters say, they want to peacefully force the government to pass their reforms.
"If the banks weaken, the state weakens immediately," said Yellow Vest "sympathizer" Tahz San on Facebook. "It's elected officials' worst nightmare."
Protesters plan to empty their bank accounts on Saturday, withdrawing as much money as possible in a bid to undermine the French banks – if not the euro itself. The plan is to "scare the state legally and without violence," forcing the government to adopt the movement's Citizens' Referendum Initiative, which would allow citizens to propose and vote on new laws.
"We are going to get our bread back…you're making money with our dough, and we're fed up," said protester Maxime Nicolle in a video message shared on YouTube.
A well-coordinated financial act
Continue reading…
Enjoyed this post? Share it!
Posted on
Leave a comment
Following the brutal attack on populist Alternative for Germany (AfD) MP Frank Magnitz, a far-left extremist Antifa group have allegedly taken credit for the attack in a post on a well-known far-left website.
The post, which was made on the Indymedia platform, credits the brutal attack on Magnitz to the Antifa group "Antifaschistischer Frühling Bremen" who made the post at 6 p.m. local German time on Wednesday.
Only an archive of the post remains online as the link to the original, which still displays on a Google search, says the post has either been deleted or is inaccessible, with the message "you do not have permission to access this page" displayed.
In the post, the group takes credit for the attack on the populist MP who serves as AfD chairman in Bremen, saying: "The anti-fascist spring Bremen announces that we wanted to free the AfD politician F. Magnitz of his fascist ideas on Monday at 18.00 clock local time."
The group claimed that Magnitz ha
Continue reading…
Enjoyed this post? Share it!
Posted on
Leave a comment
The Taoiseach has offered consular services to a Belarusian man arrested in Syria where he was fighting for the Islamic State. Alexandr Ruzmatovich Bekmirzaev (45) is an Irish citizen but has not lived in Ireland since 2013. He was among five jihadi's captured in Syria by US backed forces in the east of the war-torn..
Continue reading…
Enjoyed this post? Share it!
Posted on
Leave a comment
Italy's Euroskeptic deputy prime minister Matteo Salvini has said he wants Italy and Poland to join together to create a "European Spring" which could end the long-standing French and German domination on the continent.
Speaking during a press conference with Polish Interior Minister Joachim Brudziński in Warsaw on Wednesday, Salvini said that Poland and Italy "will be part of the new spring of Europe, the renaissance of European values" which would create a "new equilibrium" where the dominance of France and Germany is diminished.
The leader of the Northern League party said that upcoming European parliamentary elections, set for May, could lead away from a Europe "that is run by bureaucrats."
Salvini, who is aiming to forge alliances with other Eurosceptic parties across Europe ahead of the elections, was in Warsaw for meetings with members of Poland's ruling Law and Justice party, which shares a similar anti-immigration and anti-Brussels ide
Continue reading…
Enjoyed this post? Share it!