Posted on
Leave a comment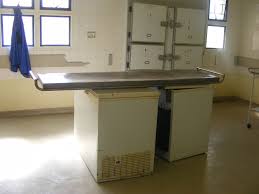 The Choice Is Tough Yet Clear: Globalist Money and Genocide or Your Family, People and Country.
[embed]https://youtu.be/TOEQEY89AVA[/embed]
---
Enjoyed this post? Share it!
Posted on
Leave a comment
Despite all the trouble in almost every single government department in Ireland, the ruling elites are still fooling the public into supporting them:
In the first Red C/Sunday Business Post poll of the year, it shows Fianna Fáil down five points to 22% support since November.
Fine Gael has also dropped two – but is still on 32% support – a full 10 points ahead of their nearest rivals.
[embed]https://youtu.be/nAaGfQjrmzc[/embed]
It will be a relief for the disastrous government after a tough few weeks with questions about their preparedness for Brexit, the Children's Hospital overspend and an upcoming nurses strike.
They are worrying figures though for Micheál Martin, who controversially supports Fine Gael for another two years.
Did Collins etc, die because they were not xenophobic and loved The British?
Ireland does not have a government and the elites want to turn the middle class into the lower class.
The irish are being manipulated into a frenzy to allow t
Continue reading…
Enjoyed this post? Share it!
Posted on
Leave a comment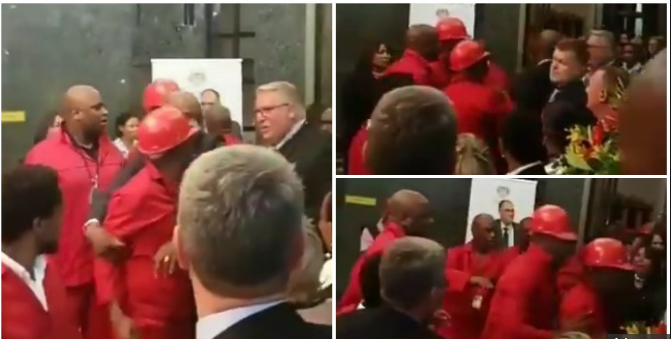 The Antifa motto seems to be like the Islamic one: Use Our Freedom Of Speech To Stop The Freedom Of Speech of Others! It really does seem as if Antifa and Sinn Fein are "Controlled Opposition" Sinn Fein certainly seems to have done everything it can to silence the nationalist voice and have become a..
Continue reading…
Enjoyed this post? Share it!
Posted on
Leave a comment
On Friday, in a moment of predictive insight, Bank of America correctly warned that the greatest threat to EPS – i.e., markets – in the next 3 years "is an acceleration of global populism via taxation, regulation & government intervention."
Just one day later, this warning to the financial establishment was starkly manifest in that ground zero for Europe's populist revolt, Italy, where the country's coalition government hinted at where the global populist wave is headed next when he slammed the country's central bank leadership and stock market regulator, escalating its attacks on establishment figures ahead of the European parliamentary vote in May.
Matteo Salvini, the outspoken head of the anti-immigrant League party, said the Bank of Italy and Consob, the country's stock market regulator, should be "reduced to zero, more than changing one or two people, reduced to zero", or in other words eliminated, and that "fraudsters" who inflicted losses on Itali
Continue reading…
Enjoyed this post? Share it!
Posted on
Leave a comment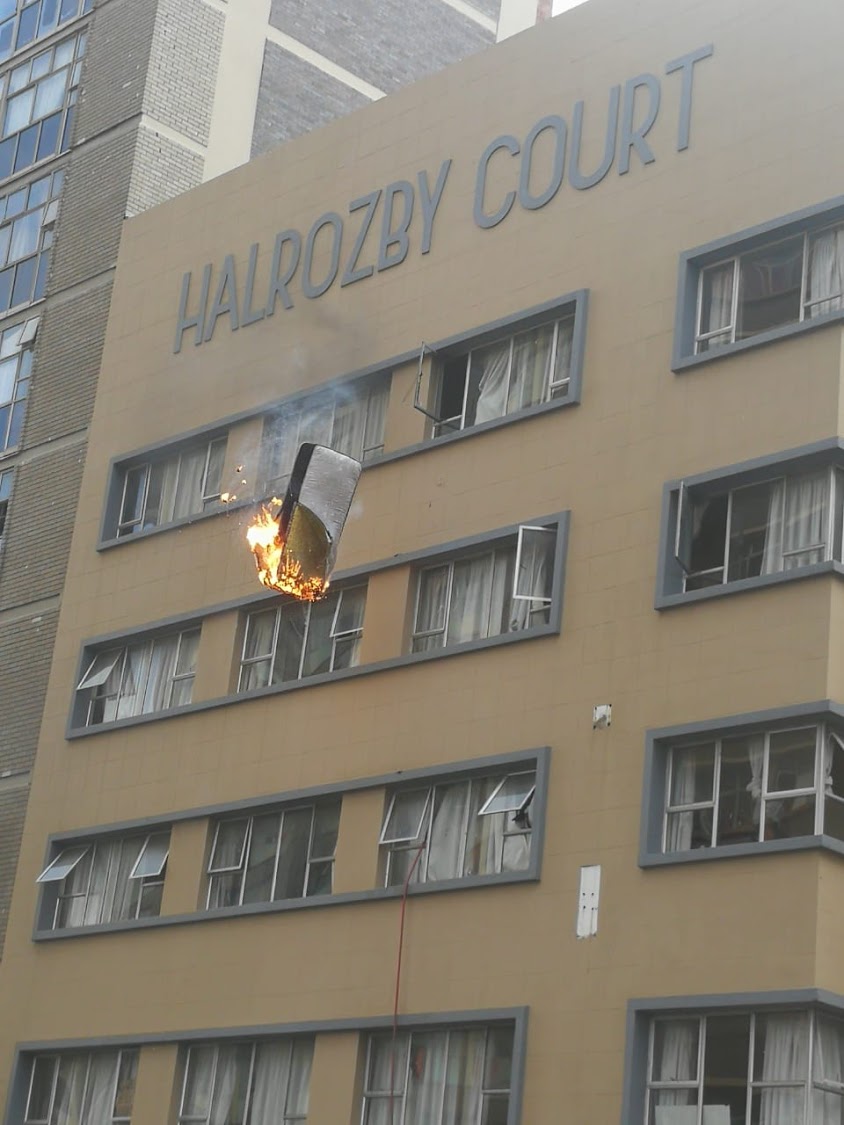 Ger O'Donoghue, candidate councilor for Renua in Enniscorthy Wexford, revealed during his launch speech at the Riverside Hotel, the extent to which the Irish government has neglected Rosslare Harbour, which is Ireland's best direct connection to mainland Europe, bypassing the UK "land bridge" to Europe. This land bridge presents a major problem to the UK and Irish governments with the upcoming BRexit, especially in the event of a no deal BRexit. The imposition of customs at the port of Dover will create miles of backlog for trucks from Ireland heading to Europe.
The Irish government under the pro EU leadership of Fine Gail's Leo Varadkar, have been constantly accused of being an EU planted caretaker in the EU plantation, are fully supported by Fianna Fail in a coalition, have taken a firm anti BRexit stance and fully supported all the EU positions, even if it means risking the implementation of a border between NI and the Republic of Ireland (Free State). Varadkar c
Continue reading…
Enjoyed this post? Share it!
Posted on
Leave a comment
In the latest frustrated comment from the EU as Brexit dealings crumble, European Commission boss Jean-Claude Juncker said his job in Brussels was "hell." The quip came after another top EU official spoke of a hell for Brexiteers.
The Devil's domain was first mentioned by EU Council president Donald Tusk, when he lambasted the UK authorities over their attempts to change the already negotiated withdrawal agreement with the bloc.
"I have been wondering what the special place in hell looks like for those who promoted Brexit without even a sketch of a plan to deliver it safely," Tusk said.
Juncker was next to appear before the cameras in Brussels on Wednesday. The fun-loving EC chief, who was previously filmed mocking UK PM Theresa May's dancing moves, just couldn't let such a fiery comment as Tusk's lie.
"I'm less Catholic than my good friend Donald. He strongly believes in heaven and by opposite in hell. I believe in heaven and I've never seen
Continue reading…
Enjoyed this post? Share it!
Posted on
Leave a comment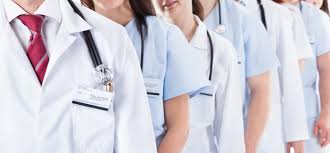 Tánaiste Simon Coveney has confirmed that the Government is taking legal advice as to how sanctions may be used against striking nurses, including docking their pay.
Mr Coveney pretends the Government does not want to be at odds with nurses but called on unions to live up to their part of the national pay agreement.

Continue reading…
Enjoyed this post? Share it!
Posted on
Leave a comment
Yellow Vest protesters are hoping to trigger a bank run with a nationwide coordinated cash withdrawal. By threatening the French financial system, protesters say, they want to peacefully force the government to pass their reforms.
"If the banks weaken, the state weakens immediately," said Yellow Vest "sympathizer" Tahz San on Facebook. "It's elected officials' worst nightmare."
Protesters plan to empty their bank accounts on Saturday, withdrawing as much money as possible in a bid to undermine the French banks – if not the euro itself. The plan is to "scare the state legally and without violence," forcing the government to adopt the movement's Citizens' Referendum Initiative, which would allow citizens to propose and vote on new laws.
"We are going to get our bread back…you're making money with our dough, and we're fed up," said protester Maxime Nicolle in a video message shared on YouTube.
A well-coordinated financial act
Continue reading…
Enjoyed this post? Share it!
Posted on
Leave a comment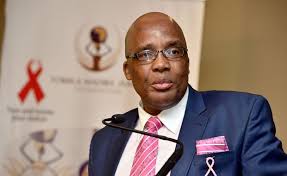 The treasonous UK Government has finally responded to the Petition calling for them not to sign the UN Global Migration Pact and hidden in it is a bombshell admission!
Now we know why our governments have been steadily INCREASING Foreign Aid budgets!
Don Murray critiques the response:
UK Government responded on 7 December 2018 with the following:
Enjoyed this post? Share it!
Posted on
Leave a comment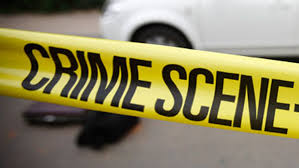 After the Bavarian elections and recent BRexit negotiations it is clear the EU is disingenuous and only interested in its imperialist hegemony. Europeans are waking up to this fact and that combined with the unsustainable debt being created, means EU will crash, setting European Nation States free.
[embed]https://youtu.be/bMvF3–AfHM[/embed]
Many EU nations are waking up to the totalitarian threat that the European Union presents, yet Ireland seems to be insisting on blindly going against the populist trend and doubling down on its own destruction and dependence on EU and its Oligarchs, for the price of a bowl of lentil soup.
Not having learnt from our harsh history, Ireland looks dead set on repeating the famine years where indigenous families and small businesses (tenant farmers) are totally destroyed and pushed out of their own homes, farm, and country to be replaced by invaders…
Why do the Irish feel so guilty about their own existence even though they never
Continue reading…
Enjoyed this post? Share it!
Posted on
Leave a comment
Digital sales tax proposals are being blocked by an Ireland, Sweden, Denmark and Germany alliance. Ireland is one of the last that's opposing a European-wide digital tax on internet giants like Apple, Amazon and Facebook. Ireland alone could stop it from succeeding! It had the same privilege with the Lisbon referendum but also went the way of globalists…
The Irish government has been exerting heavy pressure in the industry, and we need to show Finance minister Donohoe that the people of Ireland want fair taxation of tech giants, before European ministers decide on Tuesday.
The prospect of an EU tax on digital sales, which the Government feared could hit Irish tax revenues from internet giants based here, has receded after an alliance of Ireland, Sweden, Denmark and Germany blocked the proposal in Brussels.
The result is a major victory for Irish diplomats and officials who have been quietly building alliances against the digital tax for months, and also for Minis
Continue reading…
Enjoyed this post? Share it!
Posted on
Leave a comment
While Ireland struggles under massive problems in public housing, health, unemployment and other basic sectors, one can only wonder if an extra 13.1 Billion Euros will help alleviate the problems or will it also go astray and be used by the left wing Irish Government to further its Marxist policies and invasion of Ireland by 3rd worlders?
Proving Ireland's total lack of actual independence, Apple has finally been forced to pay, and Ireland has been forced to take, the 13.1 Billion Euros it owes Ireland in back taxes by the European Union. Apple which has more than $250 Billion in cash, more than most countries, just sitting stashed in offshore accounts, could easily feed all the starving in the world yet they spend so much time and money virtue signalling about how noble and moral and "cool" they are… cool does not feed the hungry.
As a result European Union antitrust regulators plan to drop legal action against Ireland after iPhone maker Apple paid the country €
Continue reading…
Enjoyed this post? Share it!
Posted on
Leave a comment
Multiculturalism and Mass Immigration have not only failed to solve the Pension Time Bomb in Europe, caused by Europeans choosing consumerism over family, but has exacerbated it because migrants are generally uneducated, unemployable, disease ridden and prefer to languish on the welfare system they never contributed to. Whilst Hungary is offering free homes to parents with two or more children, Europe's liberal regimes seem to doggedly pursue the policy of aborting your own children while importing migrant children, who place an even greater burden on social health and welfare.
Singapore also tried to incentivise families to have more children but that failed as the lure of consumerism is far too strong and it failed.
Another possible solution is a new proposal to tax adults who have fewer than two children which has been muted
Continue reading…
Enjoyed this post? Share it!
Posted on
Leave a comment
Amidst a crisis in the health sector, the HSA seems to have found time and money to arrange for the selling off of our heritage. The title of the old St Felims Hospital sited on 11.32 acres on the old Belturbet Road out of Cavan Town, along with its cemetery, is in the process of being "regularised" with a view to selling it to the private sector, the HSE has confirmed.
The HSE is currently working with a solicitor and the Property Registration Authority with a view to "regularising title" for the St Felim's property. It is expected that this process will take some time and it is unlikely to be achieved before 2019 at the earliest.
Continue reading…
Enjoyed this post? Share it!
Posted on
Leave a comment
An Post, which is supposed to be and holds the mandate as the National Post Office for Ireland, seems to think it is a Private or Listed Corporation where ONLY profit matters and any action is justified which makes more profit. Certainly it is not following the plans of its bosses, the Irish Government, who wants to grow rural Ireland by flooding it with 3rd world migrants. Shortly after announcing the closure of many more rural Post Offices after 161 postmasters were allegedly offered voluntary redundancy, An Post has the gall to announce that around €10 Million will be invested in completely overhauling An Post's digital presence, all of which can be deleted at the push of a button or zapped in a potential extreme solar flare or a power failure rendering it useless. 
They also acquired the domain name anpost. com from a US company for €10,000, despite already having and using anpost .ie. Globalist much?
Continue reading…
Enjoyed this post? Share it!