Posted on
Leave a comment
The Choice Is Tough Yet Clear: Globalist Money and Genocide or Your Family, People and Country
[embed]https://youtu.be/TOEQEY89AVA[/embed]
---
Continue reading…
Enjoyed this post? Share it!
Posted on
Leave a comment
According to Glen Miller, founder of Yellow Vests Ireland, there are 70,000 – 80,000 Refugees Housed in Ireland and 100,000 Homeless people in Ireland! ONLY 8 percent of "refugees" are real refugees – the rest are allowed to stay indefinitely, even if they commit serious crimes… Allastriona takes a critical look at the Irish Yellow..
Continue reading…
Enjoyed this post? Share it!
Posted on
Leave a comment
BRexiteers and Yellow Vest protesters Have Shown UK Gov and EU Elites That If BRexit Doesn't Happen, Amongst Others, There Will Be Civil War!
Elvis reports on a protest which blocked the Westminster Bridge for 20 minutes! They were asked by a Police escort for a ministerial entourage to let them through, and they said no! So the convoy had to go another route!
3,500 troops are to be put on the streets in case of a no deal BRexit, which Elvis feels is a good idea even though he suspects this army is actually to quell Brexiteers, because he knows bloodshed is coming. According to his experience in Iran, once you get the army out on the people, for whatever reason, it is game over and puts the whole unrest onto a new radical level…
https://youtu.be/5K0q818edYI
Once an innocent is killed, revolution starts!
He feels many patriots and their movements are not taking the issue seriously enough for a revolution to come. There needs to be more coordination.
A Million pe
Continue reading…
Enjoyed this post? Share it!
Posted on
Leave a comment
Gemma O'Doherty has gone direct to the source of the oppression of her freedom of speech and is in the Google Europe HQ Building in Dublin after her Youtube channel was prevented from live streaming yet again. She is demanding that Google, who owns youtube and who is a guest in Ireland should respect the..
Continue reading…
Enjoyed this post? Share it!
Posted on
Leave a comment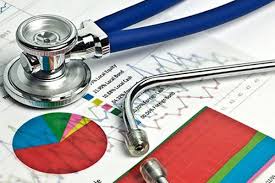 France's "yellow vest" movement demonstrated against alleged police violence in rallies across the country Saturday, as nearly 60 lawyers denounced the treatment of protesters in the courts.
The latest marches came a day after France's top court threw out a bid to ban weapons that shoot 40-millimeter rubber projectiles blamed for a number of serious injuries.
Thousands of protesters took part in a "march of the injured" in Paris calling for a ban on the weapons.
One of the movement's leading figures Jerome Rodriguez, who was hit in the eye at last Saturday's demonstration, was greeted warmly by fellow demonstrators.
The marchers gathered for a rally at Place de la Republique in the city centre, where police used tear gas and water cannons to force demonstrators to keep their distance and clashes broke out with some protesters, some hooded or masked.
A police estimate put the turn-out at 10,500 in Paris, but an independent count carried out for the media, including
Continue reading…
Enjoyed this post? Share it!
Posted on
Leave a comment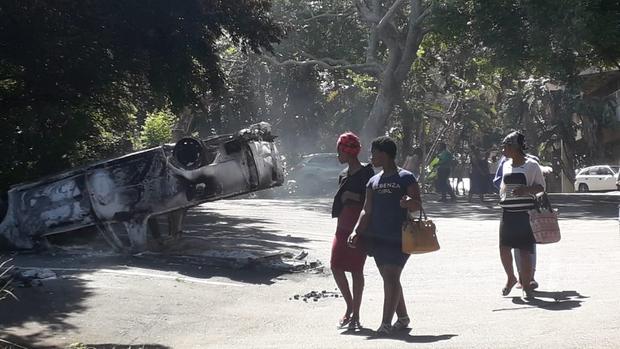 After more than two months of Yellow Vest protests against the economic policies of the French government, President Emmanuel Macron claimed that he too could be a 'yellow vest' if the movement stands for higher salaries.
"If being a yellow vest means wanting fewer parliamentarians and work being paid better, I am a yellow vest, too!" Macron said on Thursday in an attempt to align with the grassroots movement against economic injustice, which was born as a protest against the French government's policies.
In an interview with several French journalists (BFM TV, Paris Match, Le Figaro) he described the Yellow Vests as a social and political movement without "a fixed claim and leader," as well as saying that it has "mutated" since its inception and has been "infiltrated by 40,000 to 50,000 militants who want the destruction of institutions."
Macron also spoke about the RIC – the "Citizens' Initiative Referendum" – a referendum demanded
Continue reading…
Enjoyed this post? Share it!
Posted on
Leave a comment
Violent clashes between the police and yellow vests since the start of the movement have caused many injuries including the loss of eyes and hands and led to claims of police violence. Here are the latest statistics.
Less than three months since it kicked off, the Yellow Vests movement has turned into one of the longest and most violent social protests in modern France.
Hundreds of protestors and police alike have been injured since the start of the protests with claims of police violence over the controversial use of rubber-bullets and stun grenades by French security forces have been gaining ground.
Here's a look at the numbers.
1,700 people
According to government figures, 1,700 people have been injured and 1,000 policemen or gendarmes have been hurt in the 11 weeks of conflict.
Out of those injured, 100 have been seriously hurt and 11 people have now died. Most of those casualties resulted from road accidents at blockades in the early days of the protest. The
Continue reading…
Enjoyed this post? Share it!
Posted on
Leave a comment
Matteo Salvini, Italy's opinionated deputy PM, said that he hopes the French people can rid themselves of the "terrible" leadership of President Emmanuel Macron. Salvini's jibe is the latest salvo in an ongoing feud with Paris.
"I hope that the French will be able to free themselves from a terrible president," the populist leader said in a Facebook video posted on Tuesday. "The opportunity will come on May 26 [the European Parliament elections] when finally the French people will be able to take back control of its future, destiny, pride, which are poorly represented by a character like Macron."
While French voters will not be exactly replacing Macron in the upcoming elections, his En Marche! movement is expected to lose ground to right-wing rival Marine Le Pen's National Rally party. The more nationalists France sends to the European Parliament, the bigger the blow to Macron's Europhilic ambitions, which include sharing of sovereignty with France's n
Continue reading…
Enjoyed this post? Share it!
Posted on
Leave a comment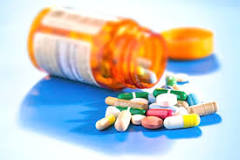 A 28-year-old Frenchman has been sentenced to six months in jail after he published a Facebook post attempting to organize a 'Yellow Vest' blockade of a local petrol refinery, according to local reports.
Hedi Martin was arrested in Port-La Nouvelle, southern France on January 3, shortly after publishing the post on Facebook, la Dépêche reports. In his post, Martin called for a 'Yellow Vest' blockade of the petrol refinery in the coastal town, urging people to "stand up to the CRS [riot police]," according to WSWS.
State prosecutors noted video footage of Martin on his Facebook page at several Yellow Vest protests in the region, and criticized him for allegedly resigning from his short-term contract at a chocolate factory to "spend between four and seven hours every day" demonstrating.
The state prosecutor had reportedly sought a harsher penalty of two years imprisonment and a three-year protesting ban. However, the fact that Martin had not actually
Continue reading…
Enjoyed this post? Share it!
Posted on
Leave a comment
Yellow Vest protesters are hoping to trigger a bank run with a nationwide coordinated cash withdrawal. By threatening the French financial system, protesters say, they want to peacefully force the government to pass their reforms.
"If the banks weaken, the state weakens immediately," said Yellow Vest "sympathizer" Tahz San on Facebook. "It's elected officials' worst nightmare."
Protesters plan to empty their bank accounts on Saturday, withdrawing as much money as possible in a bid to undermine the French banks – if not the euro itself. The plan is to "scare the state legally and without violence," forcing the government to adopt the movement's Citizens' Referendum Initiative, which would allow citizens to propose and vote on new laws.
"We are going to get our bread back…you're making money with our dough, and we're fed up," said protester Maxime Nicolle in a video message shared on YouTube.
A well-coordinated financial act
Continue reading…
Enjoyed this post? Share it!
Posted on
2 Comments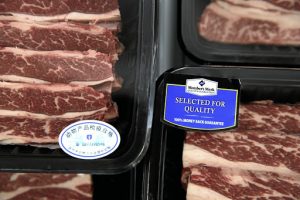 Hundreds of women on Sunday marched in Paris in concert with France's "Yellow Vest" movement some protesting  violently, a day after protesters smashed their way into a government ministry.
The women, wearing yellow vests, turned out after 50,000 people returned to the streets of France on Saturday amid violent clashes with police.
Continue reading…
Enjoyed this post? Share it!