Posted on
Leave a comment
Watch video here: iTV.ie : https://itv.ie/party-of-cowards-fine-gael-minister-charlie-flanagan-also-runs-from-hard-questions-about-mass-immigration/
#nationalploughingchampionships
Continue reading…
Enjoyed this post? Share it!
Posted on
Leave a comment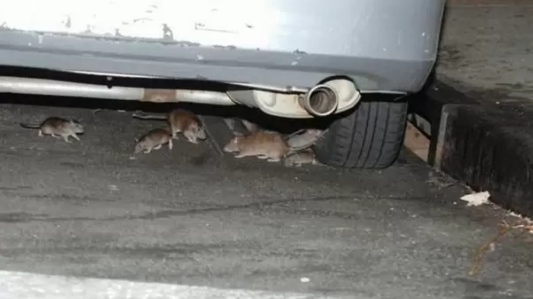 Italian Minister Matteo Salvini is a hero standing up for his people compared to the traitors in government of 14 plus 8 EU Governments. Macron has said that 14 "states" had approved a plan to take in migrants while a further 8 had said they would be actively involved. These traitorous regimes include Ireland, France, Germany, Finland, Luxembourg, Portugal, Lithuania and Croatia. macron did not mention the other 6.
This is horrific news for many like the the ten thousand Irish homeless out on the streets who are now further deprived of any prospect of ever getting a roof over their heads. This is evil, it's dreadful news for four thousand little Irish children to shiver in more Irish winters, at least it's warmer to be out on the streets in Africa and the Middle East!
It is now totally evident that this is all part of the Coudenhove- Kalergi Plan to replace the poor, the homeless, the suffering and the damned peoples of Europe, and that the treacherous Irish establis
Continue reading…
Enjoyed this post? Share it!
Posted on
Leave a comment
Spanish police have smashed a Bangladeshi-run ring which smuggled more than 350 migrants from the Indian subcontinent into the country and gave them fake passports.
The migrants allegedly paid the ring between €14,000-20,000 ($15,500-$22,000) for the journey, police said, adding that 11 people had been arrested in Barcelona where the group was based.
The migrants were flown to Algeria, from where they crossed into neighbouring Morocco by foot and were then taken by motorboat across the Mediterranean into Spain, the police said in a statement issued on Friday.
At least 350 people from Bangladesh, India, Pakistan and Sri Lanka were smuggled in by the group, the statement added.
The ring comprised several cells. One was charged with recruiting migrants, another organised their stay in transit countries while a third arranged the Mediterranean Sea crossing.
The gang fraudulently obtained Algerian entry visas for the migrants in India.
Once the migrants were in Spai
Continue reading…
Enjoyed this post? Share it!
Posted on
Leave a comment
Our normal guest Elvis, is having issues with the pro Islam fascist police in UK for talking about his persecution under Islamic rule in Iran as a christian.
He lives in fear now in the UK as Home Secretary, Sajid Javid, who is muslim and a favourite to succeed Treason May, might be what muslims in UK are waiting for, as the Koran has specific instructions for Muslims once the country they are invading, gets an islamic leader…
Will immigration "control" under the current muslim Home Secretary be an opportunity to stop migrants from Eastern Europe, who are traditionally more patriotic and christian, and import only muslim migrants? As it is the UNHCR has not sent any christian refugees to UK, only muslims…
[embed]https://www.youtube.com/watch?v=bsE2y6Eu-VE[embed]
To the EU and traitorous national leaders, the means is irrelevant, all that matters is the end goal, the destruction of the nation states through enforced racemixing and religious mixing and cultural m
Continue reading…
Enjoyed this post? Share it!
Posted on
Leave a comment
An Islamic looking figure was spotted in the Notre Dame Cathedral AFTER the staff had apparently left…
Sadly, to some The Notre Dame Cathedral burning is a reason to smile or laugh…
A whole lot of people with Arab names are finding the historic Notre Dame ablaze very funny:
Twitter user Damien Rieu posted a video showing a number of Jihad-sympathizers responding to a video of the Paris church with a "laughing" face emoji.
[embed]https://www.youtube.com/watch?v=cO44AB-5XQg[embed]
The entire political establishment, biased media and left wing apologists are dead quiet about Islam and quietly allowing the destruction of Ireland to go ahead and its occupation and population replacement…
Wake up and start fighting back – we will need to make sacrifices… so that we can hand down the heritage we inherited to our children…
Telling it like it is….
In order to remain fully independent and not compromised or subservient to globalist advert
Continue reading…
Enjoyed this post? Share it!
Posted on
Leave a comment
Imagine you could write a political ideological agenda and get every political party to sign up to it BEFORE they are even elected! Why bother with elections? Just appoint ENAR as our government! Surely this is illegal if not undemocratic? Especially if the funds to sponsor this State Capture come from abroad? Eileen and Allastriona..
Continue reading…
Enjoyed this post? Share it!
Posted on
Leave a comment
Eight sneaky migrants from Iraq managed to get into a US air base in Belgium aboard a food delivery truck. They were discovered by the driver – the military did not even bother to check the vehicle.
The embarrassing incident occurred at Chièvres Air Base – a NATO military installation in Belgium operated by the US Air Force. The migrants – five men, a woman, and two children, managed to get into the base on Friday. The incident was not confirmed by local law enforcement until Sunday, according to local media.
The Iraqis arrived at the military installation hiding in a truck carrying foodstuffs for US servicemen from Germany. It remains unclear at what point of the journey they managed to sneak into the vehicle – and if they actually intended to end up in a military base.
The migrants were discovered by the driver when the vehicle was about to be unloaded. While base personnel should have actually checked the truck before even letting it onto the premises, t
Continue reading…
Enjoyed this post? Share it!
Posted on
Leave a comment
Shortsighted EU Rent Boy Leo Varadkar and the entire political establishment in Ireland is Puffed Up with false EU Bravado which will cost Ireland greatly in the coming years, while Sinn Fein even betrays their Republican Base.
Republican Sinn Fein has made a 180 degree turn and become EU Unionists pushing the marxist anti society agenda…
Leo Varadkar is not fit to be Prime Minister – his only task and interest is to deliver Ireland completely and finally to the EU and also play strawman for EU's fight with UK so they can keep the NI border open to continue smuggling illegals into UK…
https://www.youtube.com/watch?v=WWagI7srXDo&t=8s
His partner in crime, Bono does not pay tax, owns multiple mansions in many countries, yet tells poor Irish to give up their country to 3rd worlders… How many migrants does Bono house?
As Merkel starts her exit, Macron who has been primed to take over lead in EU is having problems of his own. Whe
Continue reading…
Enjoyed this post? Share it!
Posted on
Leave a comment
Only Hungary Understands The True Existential Threat Presented By UN Sponsored Mass Immigration To Europe.
Hungary has deployed 2,300 troops to defend the southern border from 70,000 illegals that have amassed there.
By contrast Sweden allows Illegal migrants to rape 10 year children because Muslims put no value on children and women.
https://www.youtube.com/watch?v=UcZmMsMUpEg
The examples throughout Europe are too horrendous and too numerous to mention, yet the Liberal World order and their complicit mainstream propaganda pretends it is normal…
Apart from the constant rape of Europeans, which is NOT a crime to Muslims, 80% of Muslims migrants are on welfare, plundering the European financially too.
Merkel is finally stepping out but Germans and Europeans will be paying for her socialist largess and virtue signalling for generations and decades to come and certainly Germany and Europe will NEVER be the same again…
The killi
Continue reading…
Enjoyed this post? Share it!
Posted on
Leave a comment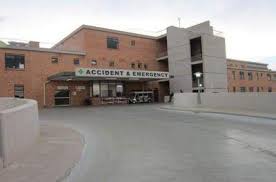 The EU Army is designed to Control and Fight Independence Loving Indigenous Europeans, Not Russia or Other Countries. Clearly an EU Army will not stand a chance against Russia.
#UNexit The UN and EU Plan to import 10 Million illegals Aliens a year to Europe after the UN Migration Pact is signed December 11 by Ireland an UK!
The UN & EU Are Doubling Down on Their Invasion Before EU Elections in May knowing the voters will rise up! They will need to get the EU Army plans solidified before this.
[embed]https://youtu.be/eEoCjdpZTq0[/embed]
Ireland and Europe is in big trouble! Controlling and castigating those who resist is the Establishment's Priority as we have seen in France with the yellow jackets – 1 Police officer for every 600 of the population!
Some statistics on immigration into Europe in the last few years so you have context for what the UN is planning:
78% of Europeans want their borders tightened. The people of Europe do NOT get to vote on this agree
Continue reading…
Enjoyed this post? Share it!
Posted on
Leave a comment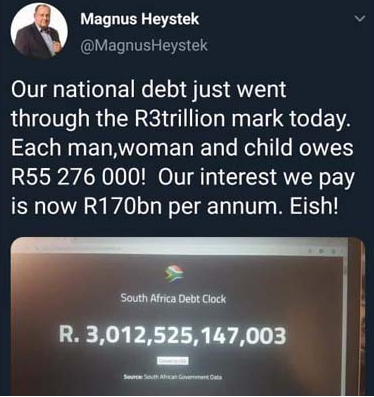 Ireland Will Never Be Great Because It Disrespects and Hacks Its Constitution Unlike USA A Constitution is meant to be a Document that stands the test of ruling regimes that come and go and their contemporary policies, outlook and ambitions with and for the country during that period of time. Clearly allowing a sitting government..
Continue reading…
Enjoyed this post? Share it!
Posted on
Leave a comment
Italian authorities are investigating claims of a 32-year-old Belgian woman who says she was kidnapped by six migrants and forced into sexual slavery for two months.
The 32-year-old claimed to have been kidnapped by the six Tunisian migrants and held from January to February 2017 in the city of Sanremo which lies in the north-west along the Italian Riviera, 7sur7 reports.
Investigators say that the woman, who lives on the Côte d'Azur, approached one of the men involved who offered to sell her drugs on the night of January the 10th. The man took the opportunity to then force the woman to one of the homes of the migrants where she said she was repeatedly raped while being tied to a bed.
A French girl escapes her illegal migrant boyfriend using a knotted bed sheet to climb down from a 9th-floor apartment.
According to the victim, the six men were all from Tunisia and were aged between 23 and 50 years old.
She also described that one of the men would stand guard in
Continue reading…
Enjoyed this post? Share it!
Posted on
Leave a comment
The Greek Minister of Migration, Dimitris Vitsas, revealed on Friday that the influx of migrants over the land border with Turkey increased by almost 300 percent in 2018 compared to the previous year.
There was an increase of 10 percent in migration to the Aegean islands during the same period.
Vitsas said that a total of 47,929 migrants arrived in Greece in 2018 compared to 34,707 in 2017. Of that number, 32,155 individuals landed on the islands, while 15,814 went across the Evros River along the land border with Turkey.
Though the Evros frontier is heavily guarded, it is still an easier way to get into Greece than taking a boat to an island in the Mediterranean or Aegean.
Islands such as Lesvos, Samos, and Chios have essentially become dead-ends for migration, where thousands of asylum seekers and migrants remain stuck in squalid camps.
Greece issued an official complaint to both the European Commission and Turkish authorities in October of 2018, blaming the Tur
Continue reading…
Enjoyed this post? Share it!
Posted on
Leave a comment
Despite being pro refugee all these years, Leo Varadkar has finally seen the situation first hand and has admitted on his FIRST visit to a refugee camp, that it had changed his perspectives on the issue, but said it would still be mistaken to dismiss people's concerns about migration. Controversially, he admitted migrants affect housing back home, something the political class have been denying vocally.
Enjoyed this post? Share it!
Posted on
Leave a comment
An illegal alien has been sentenced to six years in prison and deportation from Sweden for raping a nine-year-old girl in a shed outside an apartment building. Fake news mainstream media has hidden his origin country and ethnicity for obvious reasons…
The 30-year-old approached the girl as she was cycling home from her school in Malmö, then lured her into the shed, locked the door, pushed her to the floor and raped her.
He then held the girl by the throat, and threatened to beat her if she didn't stop screaming, according to a report in the Aftonbladet newspaper,
The girl told police that she had never seen her attacker before, leaving police struggling to find a lead. But the man turned himself in five days later, confessing fully to what he had done.
According to the court's judgement, the man, who is himself father to a 9-year-old, told police that he had been in the area where the attack took place because he wanted "to find a girl to rape". It didn't matter to
Continue reading…
Enjoyed this post? Share it!